Hi everyone! To give you some background, I get quite a few messages on a daily basis–often in Arabic–asking if I'm married, if I have a boyfriend, if I want to get married etc. 
I usually just ignore them, because it's none of their business.  
I never thought I would do a Youtube video about my experience with dating apps…but in light of
 recent experiences
, I thought okay, 
people should know about this.  At least fellow residents of the City of Angels…
As a preface,  I want you to know that I'm not doing this to discredit dating apps — I actually have a good friend who is now married to someone she met on an app, and also a relative of mine is engaged to someone she met via a dating website. That said, I will add that NEITHER of these people live in LA.  Or California, for that matter.
I'm simply going to tell you my personal experience with dating apps, as someone who lives in LA and had never ever tried a dating app before 2019–a
nd who will likely never use them again.
Okay.  Here goes: as I said, I'd never tried dating apps before.  Why? I was living abroad in Dubai for 7 years and traveling a fair bit, so I never bothered. Plus I was meeting amazing people organically.  I still do.  LA is a great city.  
Why did I try dating apps?
Honestly, I was curious…had I never tried them, I feel I would have always wondered if an app could have helped me meet a person who is a really great match. 
Here's what went down: in March 2019 I downloaded 3 apps.  I'm not going to say the names, but you can probably figure them out from what I'll tell you about them.  Within a day, I deleted one of them because I got matched with someone I knew in real life. The app informed me that we were a 95% match. 
95%?!!? I thought.
 NO WAY.  
I had met this guy in person.  We hadn't worked together directly, but we had worked for the same organization and met more than once. 
Without going into details, I'm going to say that we are definitely NOT a 95% match.  So that app was out.  I deleted it right away. 
One down, two left. 
The other two apps were okay, but I got so overwhelmed that within 5 days I got rid of both. 
By "got rid of" I mean that I didn't actually delete them outright: I went "invisible" on one of them, so that I could keep talking to people that I had matched with without divulging my phone number right away.  The other app made it impossible to actually "go invisible" — for the free version I had, at least.  One must change his/her preference parameters to something that no one would match with…i.e. "must be 6 ft 6 or taller, and within a 1-mile radius." T
hat's what I did, before deleting the app altogether.
From those 3 apps, I met 11 people.  Out of the 11, I dated one guy for a couple weeks.  
Why did it end? A number of reasons– it started when he had wanted to see me one night and I told him I couldn't meet because I was busy. 
"You're not that busy," he texted. 
"What do you mean?" I asked. 
His reply: 
"You're a realtor. You're not that busy." 
Some people have a strange sense of humor, so I waited until I saw him in person that weekend.
Because our exchange was over text, I figured there was some nuance I wasn't getting. 
"Hey, what you said the other day- about me 'not being busy because I'm a realtor' was really rude."
His reply? 
"Well, you're not.  I mean, you have time to go get your nails done, you go to pilates…" 
I knew that wasn't going anywhere. It was over within 3 weeks.
After that, I was done with dating apps for a while…until September, when I decided to try one more app.  I had heard of this one before, but I had never tried because it seemed to have a long waiting list to get in. 
I thought–because of its name–that it was for "Ivy League" alums.  Since I went to Penn, I thought 'why not?' and signed up for the waiting list. 
Within a couple days I somehow went from being number 66,000 on the waitlist to being "in." That should have been a red flag…but in my excitement and ego-stroked state, I ignored it altogether. 
I met a few guys over the September-December period. Frankly, the experiences I had during that period are what led me to create this Youtube video.
Where shall we start?
First: where, exactly, do people get the notion that girls in LA don't eat? 
Case in point: I met a guy for a first date at a restaurant I really like in Brentwood.  
While we were waiting for the food to arrive, I took a piece of bread and started to eat it. 
The man freaked out. 
"OMG! A girl in LA who eats bread! This is amazing!" 
I guess that was supposed to make me feel that I'm cool? That I'm "not like all the girls he's dated"? He seemed shocked but also impressed.   
Little did I realize that this kind of encounter would only be the tip of the iceberg.
Though I didn't go out with him again, I experienced similar reactions relating to my consumption of more than a soup or vegetable plate.
 I went to dinner with a guy — who we call "Berkeley" for the sake of the story…in January.
It was me, Berkeley, Berkeley's friend Scott, and Scott's wife.
We ordered some appetizers.
Scott asked Berkeley if I'd want some of the dish from their side of the table.
Berkeley takes the plate and says to his friend–"yeah, she eats a lot."
Uh, really? I feel like I eat a normal amount of food.
  I didn't say anything.  I smiled and took the food. 
That's not the reason I stopped seeing him, though.  That same dinner– it was during something called "Dine LA" week. 
Apparently it's where certain restaurants have a set menu – 3 courses for a certain price.  So maybe it'll be $39 for an appetizer, a main, and a dessert. 
On the way to the restaurant (it was walking distance from Berkeley's place) — he kept going on about the dine LA menu.
We get there, and I took a look at both menus.  The regular menu had something I couldn't pass up–black cod. 
That's what I ordered, and Berkeley freaked out. 
"You're ordering OFF the dine LA menu?"   
I don't know if it was to save money or something– but if it were a money issue, he could have just as easily taken me to a pizza place.  Or even McDonald's.  Just don't ask me to order exclusively off the Dollar Menu!


There were some other things I noticed about Berkeley: h
e would take home the gym's alkaline water to drink at home.  I'm not talking about filling up your water bottle-we're talking a pitcher of water.  One can easily buy alkaline water in LA–it's maybe $10-12 for 5 gallons. 
He goes to the gym and fills up a pitcher to drink from at home.  
That was strange, but what was stranger (to me) was that he never wanted to turn the heater on in his apartment. 
LA can get very cold in the winter, especially in the evenings. 
One night I asked him to turn on the heater.  
He got up and did it, saying "just for you, princess.
The thing is, I can appreciate frugality.  I'm the 6th of 15 kids (from same mom and dad). 
We had to be super frugal growing up. And I still don't consider myself a huge spender.  
  But there is a difference between being frugal and being cheap.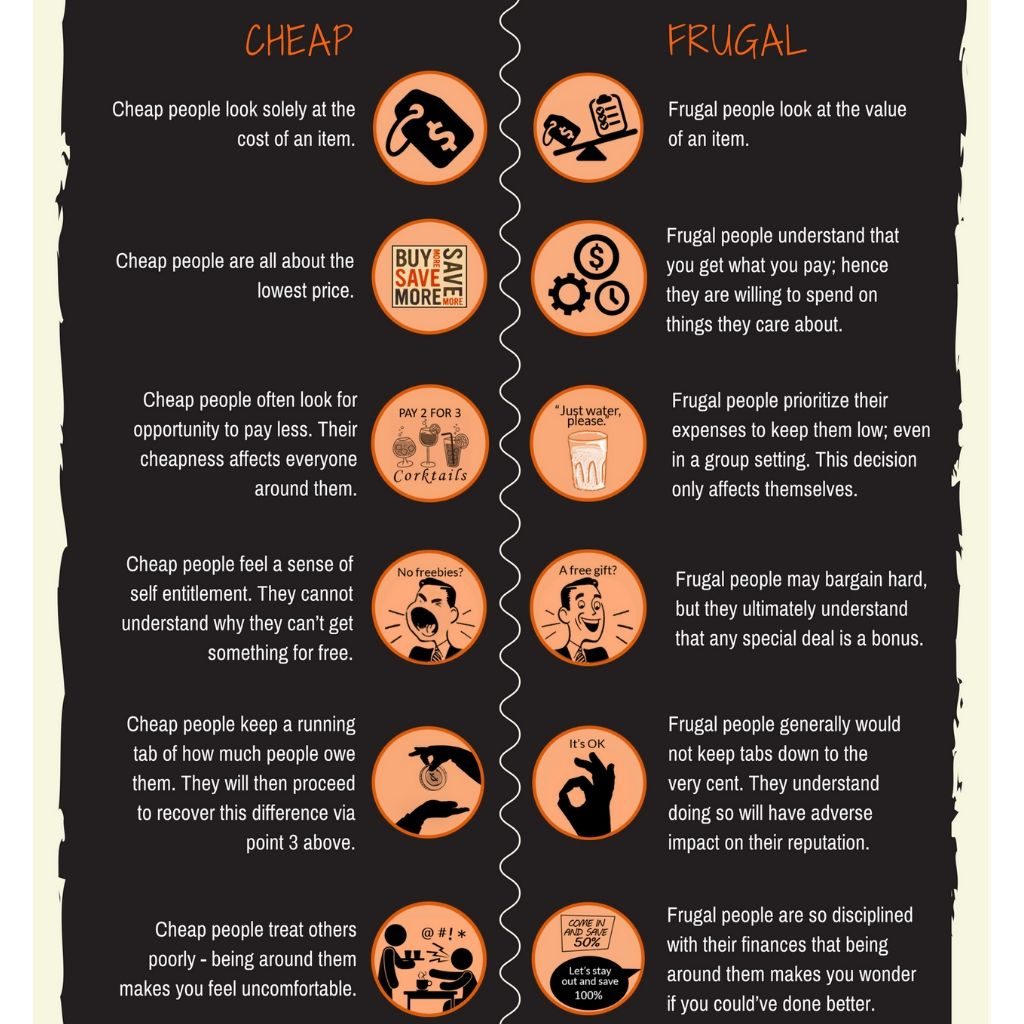 After the dinner with Scott and his wife, Berkeley
 told me that 
 "Scott's wife is so spoiled."
"Why?" I asked.
"Because she likes really nice things."
Uhm…okay? 
One of the things I found is that when a guy was cheap in material ways, he was often cheap in other ways — emotionally, romantically.  
Apart from living in fear of losing his job, Berkeley seemed to have trust issues. 
if my phone dinged, Berkeley would ask who texted me.   When I 
wore jewelry, he asked who got it for me. 
He saw a few photos from my Maldives trip in 2017. 
I had told him that I went alone. "If you went alone, who took those pictures?" 
*rolls eyes* Really? And I explained the art of politely asking someone to take a photo with your camera.
This was after about two weeks of dating. 
The last anecdote from my experiences with Berkeley involves his one-day business trip to Portland. 
In the late afternoon I received a series of six photos from him wearing different Rolex watches, followed by a text asking which one I like best. 
He didn't ask how I was doing or what's new with me. 
I didn't know how to respond.  By that point, I knew he wouldn't buy any of them.
This guy is too cheap. 
"Well, do you have similar ones already?"
Because when I'm getting a bag, I try not to get two of the same color.  And YES I mentioned that on purpose. Let him know that I like bags, too. Bring it on. 
I also asked him if he got me anything. 
His reply?
"I was in such a hurry to catch my flight."
Uh…hold on.
You were in such a hurry to catch your flight that you had time to try on all those watches, yet you couldn't grab a magnet? A keychain? A piece of candy? 
**rolls eyes** 
Thank u, next!  
Now, of all the guys I've dated, I've decided to save the best for last.  I say best because he was honestly — of all the awful matches–the least awful.  
Not anywhere near a good fit, but not as bad as the others. Dodger and I dated for two months.  His nickname, Dodger, comes from the fact that we went to a Dodger game for our second date. 
Dodger was also quite weird about food.
Cases in point:
On our third date we went to one of my fave restaurants – Nobu, for Sunday lunch.
  As you may know, Nobu has pretty small dishes.  It's good and bad.  Not great that they're tiny, but good in the sense that you can try a lot of things. 
After a few appetizers he asked if I'd like to go for a walk on the beach. 
Of course I wanted to–but in the September midday heat with so little food in my stomach I'd probably faint. 
"Oh…sure! But aren't we going to order black cod? maybe some shrimp?"
 "Oh okay! Yeah for sure." 
He seemed surprised that I wanted more food. 
All that aside, I didn't really feel much of a connection after that date. I did get to meet his dog–super cute–but there wasn't really a spark. 
I told some friends the next day.  They said to keep seeing him, because maybe something could develop. 
I agreed–thinking maybe I just wasn't fully over my ex. 
About a month later, we went to see his siblings and their kids in Long Beach.
In hindsight, I think it's weird that I would meet someone's family so soon.  Then again, I felt that his siblings were very cool and normal–probably more so than him.
The drive to Long Beach is pretty long when it's Friday rush hour.  We stopped at a Starbucks when we were almost there.  
He asked what I would like.
"Green tea frappuccino please," I replied as I bent down to play with Dodger's dog.  
The barista asked what size I'd like.
"Tall," Dodger answered for me.
The barista asked if i want whipped cream.
"Yes please!," I answered, before Dodger could say anything.
He looked at me, surprised that I wanted whipped cream.
A similar situation happened at Duke's Malibu a week or so later.  We ordered two appetizers and he was surprised that I was still hungry. 
The last meal we had was at Hillstone in Santa Monica, and the SAME thing happened. We ordered a sushi roll and a salad.  I figured we were going to order entrees or at least dessert.  But it was time to go see the movie, so we left. No entree, no dessert 🙁  
Honestly, I don't get it! Did he think that I'm on some diet or something? I mean, he could have just asked if I wanted more food and I would have said YES. 
Despite all the weird situations with food, we dated for about two months.  
The food thing wasn't the reason we "broke up" — well, I never thought we were together.  There was never a conversation.  He never said anything flattering to me, or complimented me (that I can honestly remember).  He wasn't really charming or flirty…it was kind of like, we talked in person but I rarely heard from him via text. Maybe once a day.  Sometimes twice.  Well, I'm a millennial and communication is kind of important. 
After two months of dating, I texted him one evening–on a day I hadn't heard much at all–and told him that the communication really wasn't at the level I preferred. 
His reply? 
"I have a large company. Given I'm the sole owner, clearly I'm not the right guy for you."
Wow. Clearly. 
It was probably the best way out I could have imagined. 
Me:
"Thank you, all the best!" 
After my experiences with dating apps I'm very happy to be off of them.  What a strange emotional roller coaster. 
No, I wouldn't try them again.  I feel that the people I dated from the apps were guys who–in real life–wouldn't have been able to approach me and ask me out. 
Dating apps, by their inherent nature, overlook some of  the qualities that I look for in a guy–like comfort with some level of vulnerability (facing the risk of rejection), and confidence (someone who can approach me and ask me out in person). 
In the aftermath of all this, I read part of an article from a psychology journal about online dating.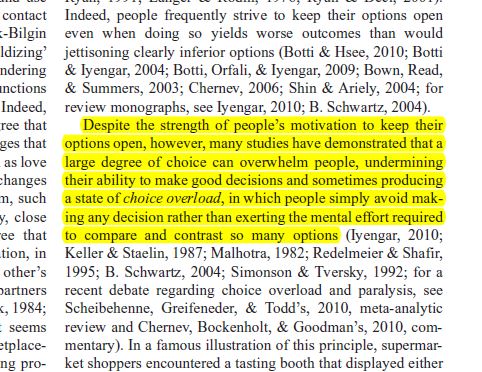 It states:
The browsing process can cause users to objectify potential partners, commoditizing them as options available in a marketplace of profiles.*
The dangerous thing about commoditizing dating is that it may trick people into thinking that they don't have to compromise or work on themselves. Relationships take work.  With apps, a person can just break up every time there's an argument or disagreement, relying on the expectation that they'll find someone out there who will be a better match. Well, remember the guy who told me that I'm "not busy" because I'm a realtor? 
A few months after things ended, he reached out again and wanted to take me out for my birthday.  Though I declined his invitation for my birthday itself, I did agree to meet another time.  He asked if I'd dated anyone since we "broke up." He told me he hadn't dated anyone.  Then he proceeded to tell me that he met someone who works in his building and who "is interested" in him. 
I said "great, why don't you ask her out?" 
He said "because I want us to work out." I told him thanks but no thanks. The next morning he texted me again:
"Btw I lied about not dating anyone.  I dated a bunch of girls since we broke up." 
I shared this with you because it is a prime example of what psychologists mean by "commoditizing" dating.  This guy kept meeting new girls, thinking that he'd find my replacement in no time.  In time, he perceived that no one was "as good a match" (in his mind) as me, and by the time he realized it, it was too late.  I still get occasional texts from this guy.
The article also talks about something called "choice overload."
I agree 100%. 
The apps were VERY overwhelming.  I couldn't handle it.  
As i said, I was off three of them within a week.  The 4th one gave me only a handful of matches per day, s
o it took me longer to figure out that this app wasn't working for me either. 
In hindsight, I wouldn't say that the apps were a total waste of time. 
I definitely had interesting experiences and 
learned more about myself and what's important to me (by seeing what I don't want!). 
I think that apps can be good for some people — but again, this is my experience 
as someone living in LA and who had never tried dating apps before 2019.  
That's it! P
lease let me know your experiences with dating apps in the comments!
Article Cited:
Finkel, E. J., Eastwick, P. W., Karney, B. R., Reis, H. T., & Sprecher, S. (2012). Online Dating: A Critical Analysis From the Perspective of Psychological Science. Psychological Science in the Public Interest, 13(1), 3–66. https://doi.org/10.1177/1529100612436522