My trip to Cuba this month was filled with "firsts." I made this video to show you a bit of what I saw and did during my week there:
I arrived in Havana on a Sunday night and couldn't wait to check in to my place and sleep…I actually slept 12 hours on my first night and it was amazing.
I stayed at an apartment I booked through Airbnb: 155 Tejadillo in Old Havana. For places in Havana it was a bit on the pricier side, but it included a cleaning service mid-week and the place is very modern, which–judging by the neighboring properties–seemed to be quite rare. And when I say "pricey"–for Havana, that's $440.31 for 6 nights. Still a great deal.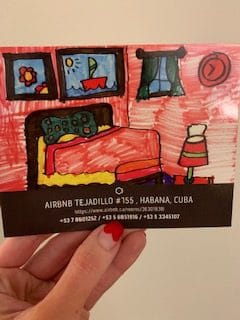 On Monday I woke up around 11am, took my time getting ready, and filmed a little tour of the place. It's on the first floor — so you need to walk up some stairs to get there.  As I mention, Havana is humid and hot…which you can feel whenever you walk between rooms. 
My first two days in Cuba were pretty similar…I slept in and walked around, went to the shops, tried the food…btw seafood there is amazing (and cheap!)
On my third day I walked to Vedado, where i had my cigar class. 
Side note– I was supposed to do an Airbnb experience that morning. The experience I booked was called "an amazing day with a Cuban guy." We were supposed to hike, drink a special tea, and get a massage. Note that the name of the experience has since been changed to "Discover Yourself in the Cuban nature."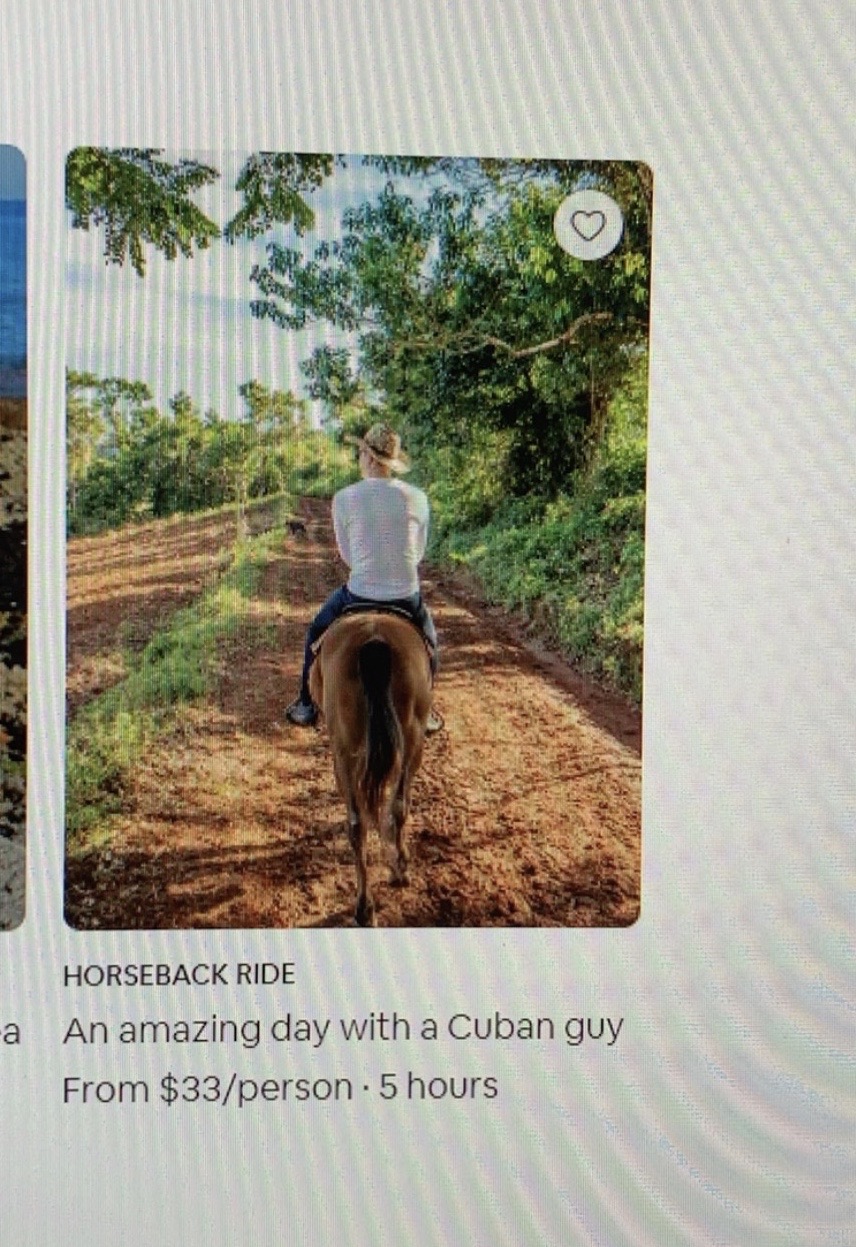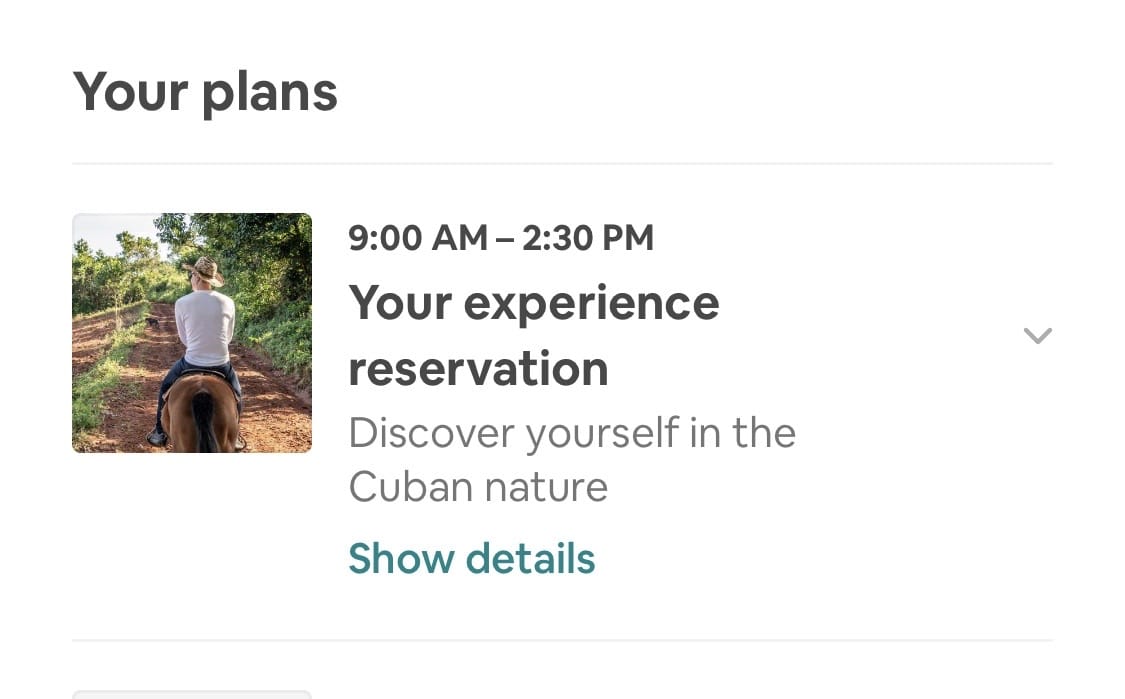 Anyway, the host cancelled so unfortunately it never happened. With all the extra time on Wednesday, I decided to walk to Vedado for my cigar class. It took about 90 minutes to get to that side of town. 
I got there quite early, so I found a restaurant nearby (La Cocinera) with decent food and a rooftop terrace.
Regarding the cigar class: it was fun, and FYI cigar-rolling is a LOT harder than it looks. Stay tuned for my next video on that very topic 🙂 
On Thursday I went to Varadero – it was a full day experience; they pick you up from your place around 7am and take you to La Mirador de Bacunayagua, Matanzas for snorkeling, and then Saturn Cave for a swim. Finally, they take you to Varadero for lunch and beach time. 
As you can see in the video, it was a beautiful day and the beach was perfect.  Not too crowded, either (esp. compared to the beaches I'd been to in Mexico!)
As I mention in the video, the snorkeling was a first for me…I panicked a lot at first, because I wasn't actually using my snorkel correctly. Once I figured it out, it got a lot easier to breathe underwater. At one point they handed me this plastic bottle with fish food inside…you squeeze the bottle a little bit and the fish swarm to you.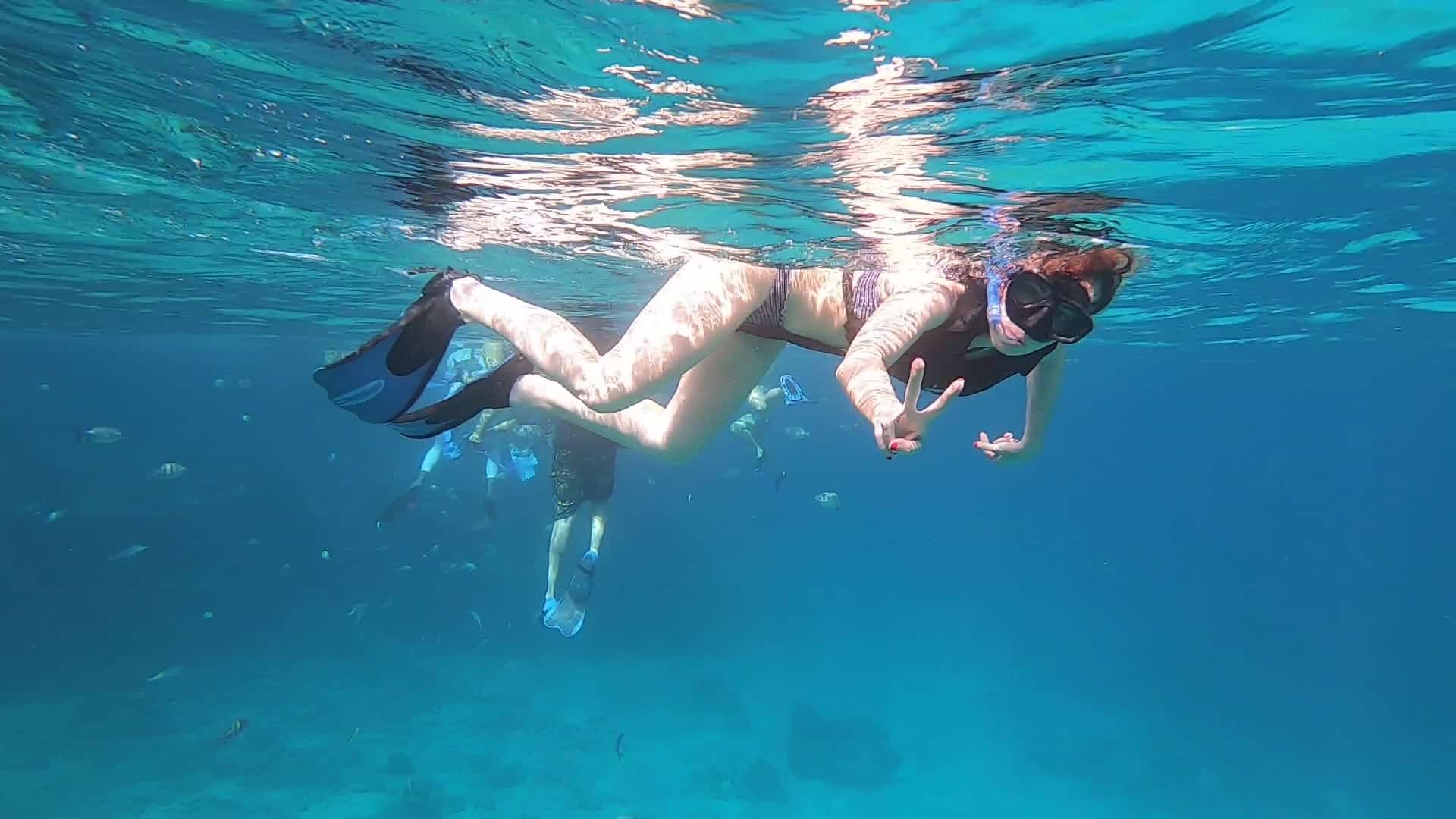 After snorkeling we drove to Saturn cave…there's a natural freshwater swimming pool inside.
Thankfully, I didn't see any bats (comforting, esp. with all the coronavirus news out there).
The water was a bit cold at first, but really nice to swim in.  Therapeutic!  After the cave experience, we drove to Varadero, where we ate lunch at a restaurant not far from the beach.  As you can see, the water is so beautiful. It was the perfect temperature too.
We got back to Havana around 7pm.
The next morning–Friday, Valentine's Day, I went for a bike tour around Havana. It started in the Vedado area, near the Fabrica del arte. It wasn't too strenuous, and we took a few stops along the way for our tour guide to explain a bit of history.
 I did get a little freaked out at one point: basically, we reached the entrance to a forest trail and our guide stopped to warn us that "we may encounter bodies of animals, bloody carcasses, etc…don't freak out."
He then proceeded to tell us about Santeria (yes, like the Sublime song).  Apparently they have rituals where they kill animals…and they often put the bodies in the forest (some buried, some unburied).
So…we go in.  I was a little freaked out, but I made it just fine. I only saw one animal, and didn't look too closely.
Apart from that, the forest park was incredibly beautiful, like a painting. 
So…that was Valentine's Day- my last day in Cuba.  To celebrate, I ate dinner at two restaurants- the first was Habana 61 and the Second was near to where I stayed,  "Donde Lis."  The seafood at Donde Lis on Tejadillo was AMAZING. Some of the best shrimp I'd ever had. See pic: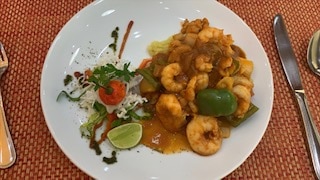 The next morning I was up at 6am to get back to Miami. I had a great time in Cuba, but it feels good to be back!
Stay tuned for our next video: everything you wanted to know about Cuban cigars!
Also, here is the GoPro I used to film snorkeling & beach: